Life Insurance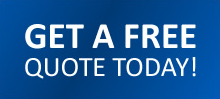 Insurance is all about protecting the things you love. Life Insurance protects you and your loved ones. No amount of money can replace you or the people you love, but the right policy can protect your family and the dreams you have for them. Your decision to have Life Insurance will be a constant reminder to your surviving loved ones how much you cared for their wellbeing.
There are many aspects to your Life Insurance policy that we will review with you, in order to meet your individual needs. By taking the time to discuss these with you, we can find the solution that meets your goals and your budget. Give us a call! We would love to meet with you and provide information about the various products available.
There are two broad types of Life Insurance: Term (no cash value) and Permanent (may build cash value). Here is a brief overview of the policies we offer:
Term Insurance covers you for a term of one or more years. It pays a death benefit only if you die in that term. Term Insurance generally offers the largest insurance protection for your premium dollar. Generally, it does not build up cash value. You can renew most Term Insurance policies for one or more terms even if your health has changed. Each time you renew the policy, premiums may be higher.
Universal Life Insurance is a kind of flexible policy that lets you vary your premium payments. You can also adjust the face amount of your coverage. Increases may require proof that you qualify for the new death benefit. The premiums you pay (less service charges) go into a policy account that earns interest. Charges are deducted from the account. If your yearly premium payment plus the interest your account earns is less than the charges, your account value will become lower. If it keeps dropping, eventually your coverage will end.
Whole Life Insurance covers you for as long as you live if your premiums are paid. You generally pay the same amount in premiums for as long as you live. When you first take out the policy, premiums can be several times higher than you would pay initially for the same amount of Term Insurance. But they are smaller than the premiums you would eventually pay if you were to keep renewing a Term policy until your later years. Some Whole Life policies let you pay premiums for a shorter period such as 20 years, or until age 65. Premiums for these policies are higher since the premium payments are made during a shorter period.