Automobile Insurance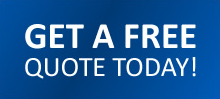 It's easy to think that the only comparison to use when shopping for Auto Insurance is price. We encourage you to 'think again'! Your Automobile Insurance protects not only your car, but also you and your assets.
These include:
your home
your savings; your investments (IRA, 401K, etc.)
current and future income
Many factors come into play when putting your Auto Insurance together. We will take the time to discuss your specific situation and find the policy that works for you! Our agents will review your coverages, whether it be for: theft, fire, glass repair and replacement, collision, deer hits, vandalism.
No one ever wants to deal with an auto claim, but knowing that you have good coverage will help you through it. And, if you do have a claim, our agency is here for you every step of the way: from reporting the loss to setting up your rental car for you!
We know the price of your insurance is important; let us show you that a solid policy which works well for you can fit into your budget! Our agency represents several fine companies. Make it our job to sort through the companies and review how your policy protects you.
Recreational Vehicles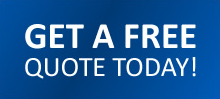 Whether you own a motorcycle, snowmobile, jet-ski, boat, travel trailer, or four-wheeler you need specialized insurance to protect them. These types of vehicles are not covered by the homeowners policy, and need to be insured on a recreational vehicle policy.
A recreational vehicle policy will provide coverage for liability; and if you wish to cover the unit for physical damage that can be added as well to protect your investment in the vehicle.